Weather
WEATHER CONDITIONS
Now:
23 °C
Forecast
You must register yourself before your first drive - on-site or online
It is not necessary to book in advance , just come and drive
Available dates and times can be found in the Calendar
You can drive in the fastest 13k SODI RT10 go-karts available to the general public
The slower go-karts SODI LR5 (6k) are dedicated to children, as well as special time slots during the day
You are able to ride in an unique race-track with a CIK-FIA license and in the longest track in Slovakia (1,172m)
Booking for an exact time slot is available for groups of 10 or more people – you have to buy a group ride and book a slot by calling +421 908 099 905
Price list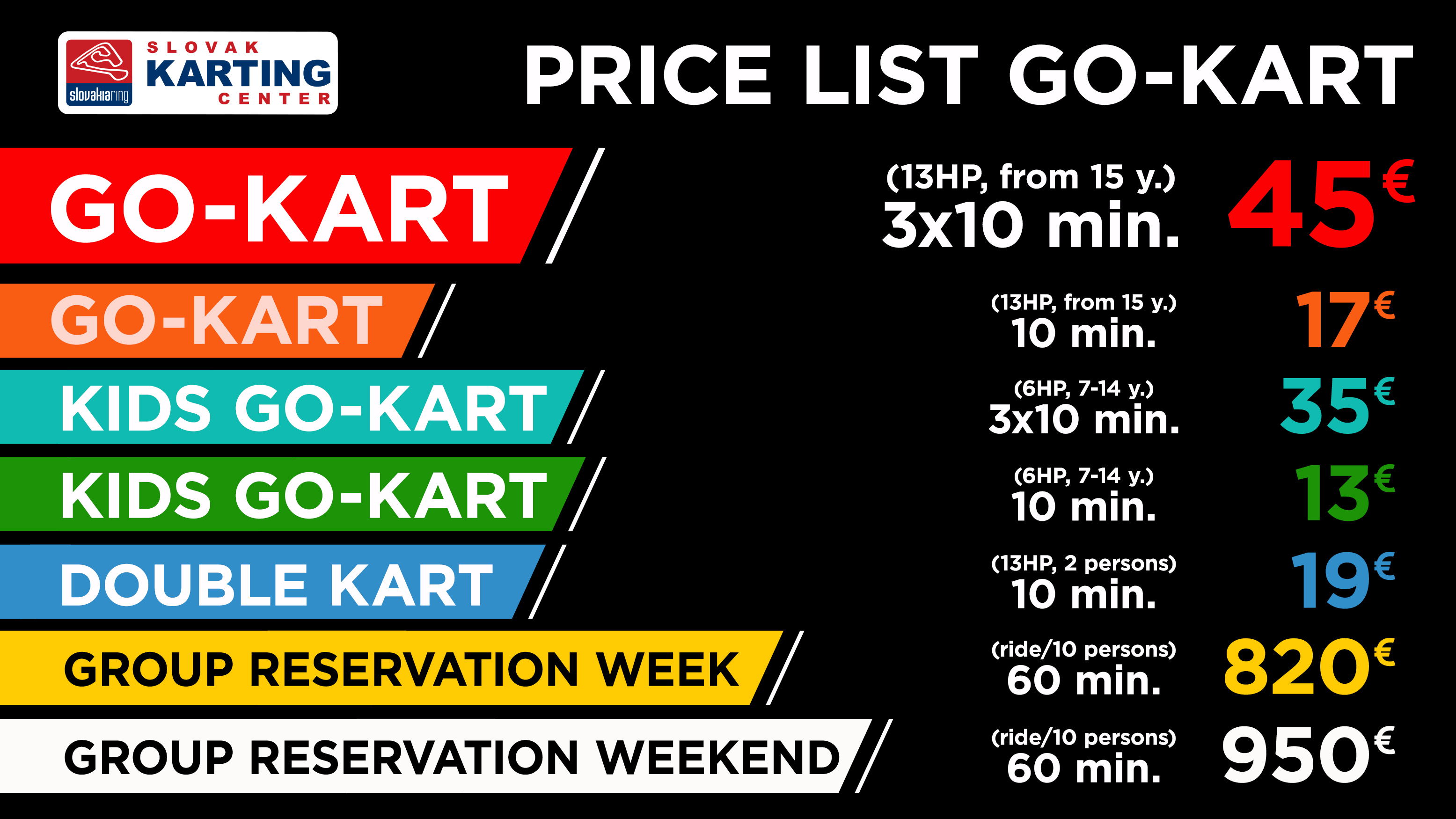 Rides for children
Dedicated time slots are reserved for go-kart rides for children aged between 7 and 15 years. One ride takes 10 min.
The child's legal guardian must complete and sign the Declaration, which can be downloaded below. During children's rides, it is also possible to drive a double seated go-kart - parent with child (from 4 years).
Declaration form for children up to 15 years
Need any help?