Before the first ride, you must register - on site or online
Advance booking is not necessary, just come and drive
Available dates and times can be found in the Calendar
You can ride on the strongest 13k SODI SR5 go-karts available to the general public
For children are dedicated smaller go-karts SODI LR5 (6k) and special times during the day
You ride on a unique racetrack with a CIK-FIA license, the longest in Slovakia (1,172m)
Booking for the exact time is possible for groups of 10 or more – you have to buy a group ride and book a spot on the phone number +421 908 099 905
When visiting, we ask you to be disciplined, to comply with all hygienic measures in accordance with the regulations of the Government of the Slovak Republic and to follow the instructions of the service personnel. These include, in particular, wearing a protective mask, gloves, keeping a distance of 2 m from other participants or regular disinfection and hand washing.
Pricelist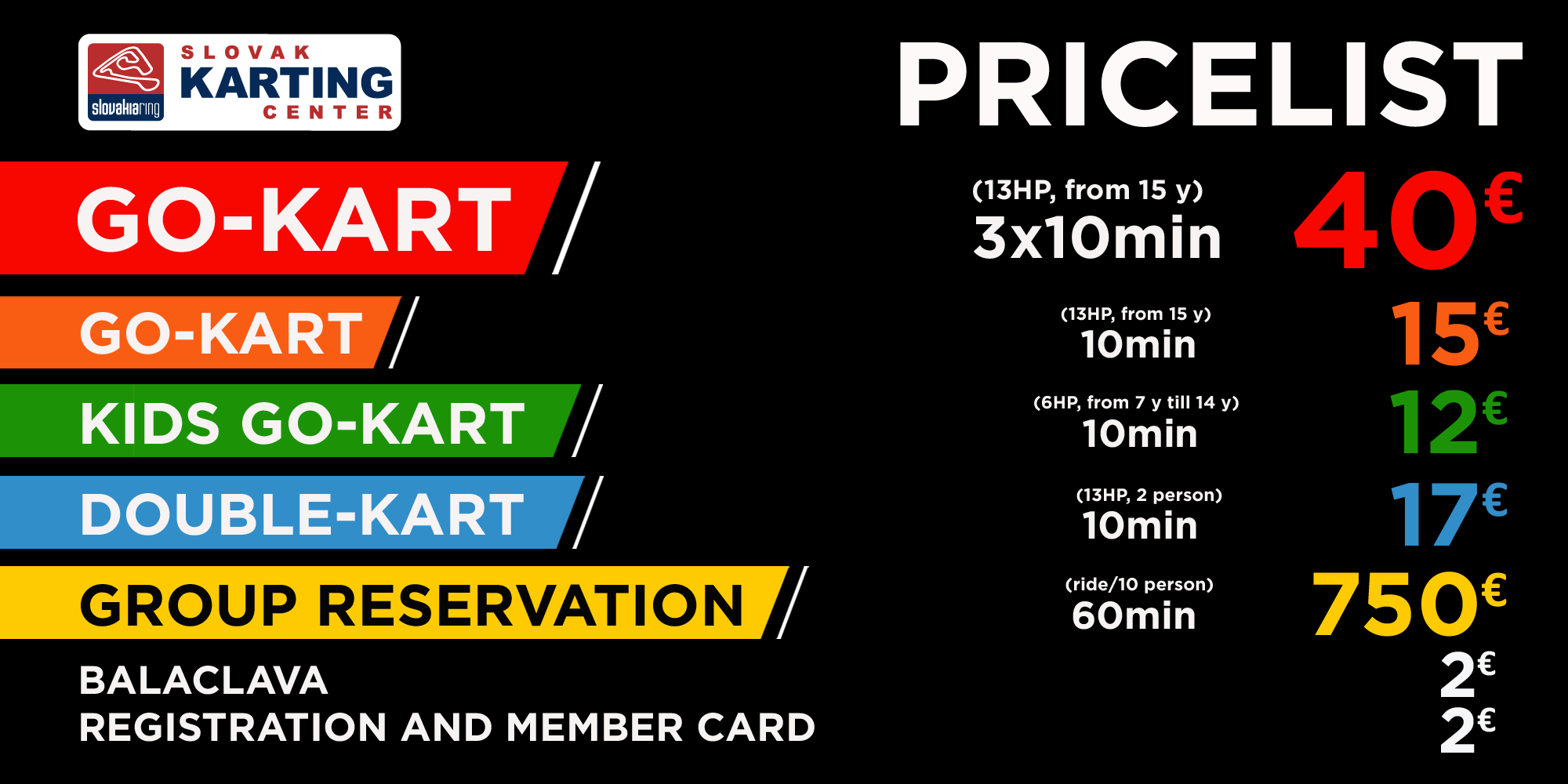 Rides for children
Dedicated times are reserved for go-kart rides for children aged 7 to 15. One ride takes 10 min.
The child's legal guardian must complete and sign the Declaration, which can be downloaded below. During children's rides, it is also possible to ride a double seated go-kart - parent with child (from 4 years).
Declaration of the participant for children up to 15 years
Need help?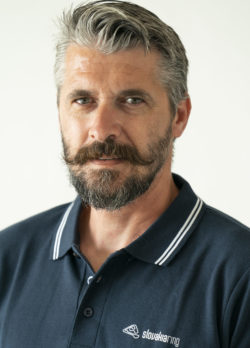 Simon KRASŇANSKÝ
Karting Manager