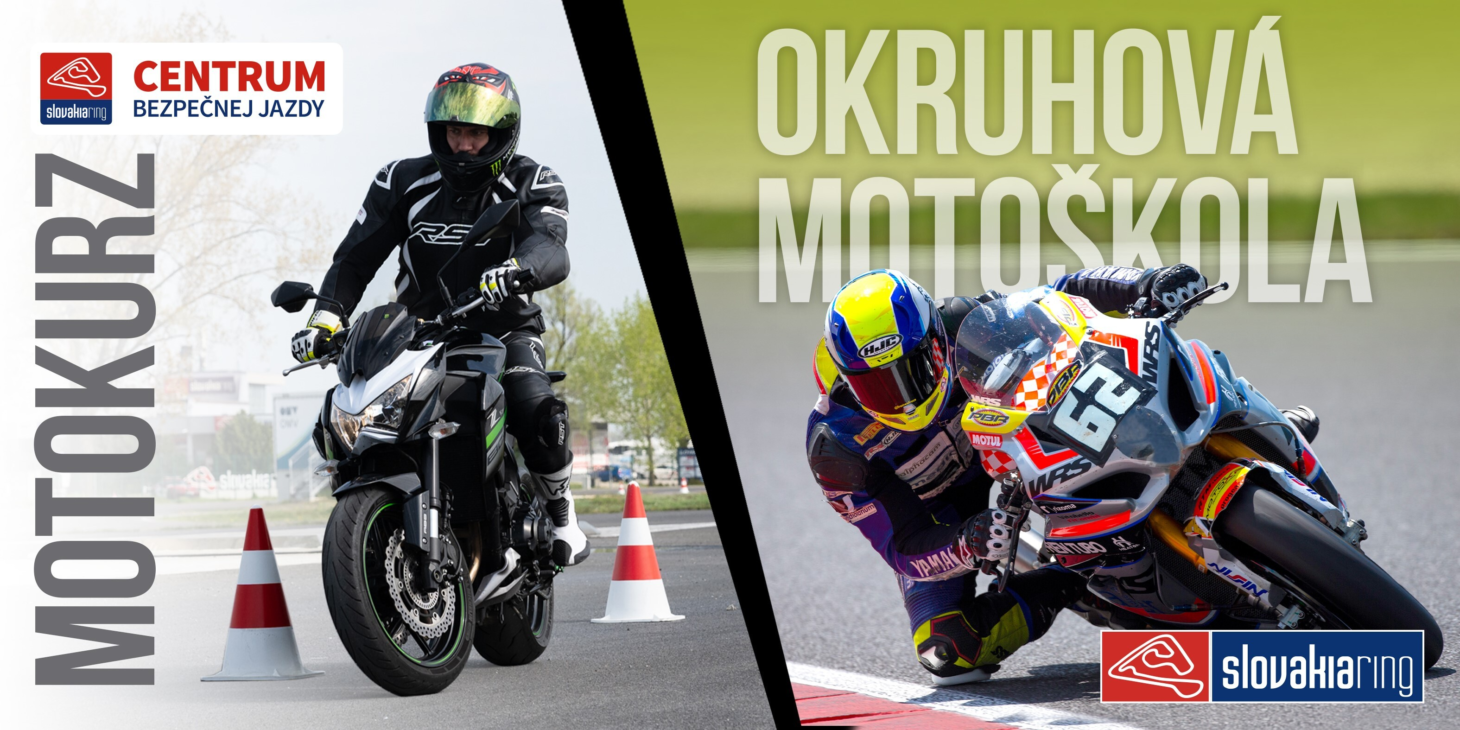 WE OFFER MOTORBIKE COURSES IN OUR CENTER OF SAFE DRIVING OR MOTORBIKE RACING COURSE ON THE RACE TRACK.
MOTORCYCLE COURSES
For beginners or for bikers with less experience, we recommend to start with MOTORBIKE COURSE LEVEL 1 at the special polygon of the Center for Safe Driving. The polygon consists of four modules with a total area of ​​5 hectares. A high-quality asphalt guarantees good adhesion. The shape and layout of the track allows tilting practice, braking, escape maneuvers, correct driving through a curve both uphill and downhill. The track is also equipped with speed measurement technology.
If you want to improve your riding technique even more, choose MOTORBIKE COURSE LEVEL 2.

MOTORBIKE RACING COURSE
For those interested in riding on a racing circuit, we have MOTORBIKE RACING COURSE.
The only race track in Slovakia with a total length of almost 6 km and width of 12 m has fast and technical passages which makes it an ideal place for practice. Technical and medical support is a must.
MOTORBIKE RACING SCHOOL 1 is intended for those who have not yet ridden on the circuit or have only ridden for a very short time.
If you've already tried to ride on the circuit and want to move your skills to the next level, we recommend MOTORBIKE RACING SCHOOL 2.
We also offer INDIVIDUAL MOTORBIKE RACING SCHOOL, intended for those who want to take individual practises.
Need any help?
Motorbike Courses
Motorbike Racing School