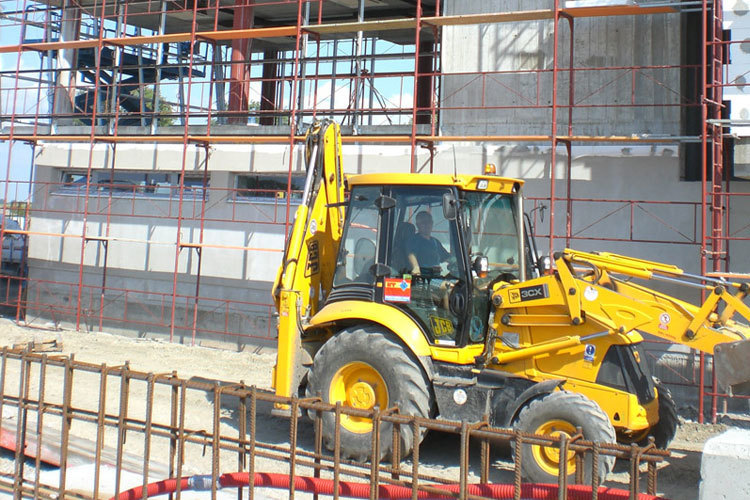 Slovakia has always been an important transportation crossroad throughout the history. At the present day it is the home to Volkswagen Slovakia, PSA Peugeot Citroën Slovakia, Kia Motors Slovakia and Jaguar Land Rover factories. Despite the modest size, Slovakia is one of the largest car producing countries in the world.
On the internation motor racing scene we've had excellent drivers like Štefan Rosina jr., Miro Konôpka and his ARC Bratislava team, Maťo Homola, Richard Gonda, Andy Studenič, Marián Rajnoha, brazzers Filip and Samo Sládečka, father and son - Jirko and Christian Malchárek. Our top international bike stars include Jaro Katriňák, Štefan Svitko and Ivan Jakeš of Dakar fame, or Slovak Maco Racing team in FIM EWC.
The SLOVAKIA RING project took off at the end of 2005. The authors found the ideal location near the village of Orechová Potôň. It matched the necessary requirements: transport availability, maximum distance from inhabited places (noise reasons), good climatic conditions and of course acceptable distance from Bratislava, Vienna or Budapest. The Trnava Self-Governing Region and the village of Orechová Potôň played also significant roles in the build up.
The construction work began on October 1st 2008, based on the project of the Austrian architect Mr. Hans Roth, the author of similar facilities elsewhere. Exactly one year later - on October 1st 2009 the circuit was officially opened.
1st construction phase: October 2008 - May 2010
racing circuit
restaurant
medical centre
33 pit garages, race control tower, administration and management rooms, timekeeping and IT, briefing room, VIP room with a viewing terrace, grandstands and general admission
visitors and clients parking
intelligent climate system with heating pumps
fuel station
car service
2nd construction phase: October 2009 - November 2010
Driving Academy - today Centre of Safe Driving - the first professional drivers' training centre in Slovakia used year-round for drivers and riders of all vehicle types
Fan shop
private VIP garages
3rd construction phase: March 2011 - May 2012
the Off-road facility
Hotel Ring***
4th construction phase: 2016-2019
Malkia Park - the animal rescue station (2016)
The Military Museum (2018)
chicane added to the main track layout and enhancement of circuit safety structures for securing FIA Grade II Circuit License (received on 9th April 2018)
Gallery