The course of the circuit motorcycle school is focused on mastering the correct technique of sport driving and improving the driving skills of the driver at higher speeds on the race track. There is an instructor who will explain in theory and later in practice will show each participant the correct technique of sports driving as well as sitting or managing crisis situations. The course also includes safety training for driving on the circuit, including the flag signaling of track marshals, rental of a transponder and 3x20 rides. Within the course, the participant will also become perfectly acquainted with the SLOVAKIA RING circuit, with its variants and the specifics of individual bends and sections.
FOR WHO IS THIS TRAINING?
for everyone who wants to make the most of their motorcycle and ride properly on the race track, all under the supervision of a professional instructor
for anyone who wants to improve their knowledge and skills in driving to the limit of their own possibilities
for anyone who wants to drive more confidently on the circuit, but also in normal traffic
for anyone who wants to learn how professionals ride on a race track
Training goals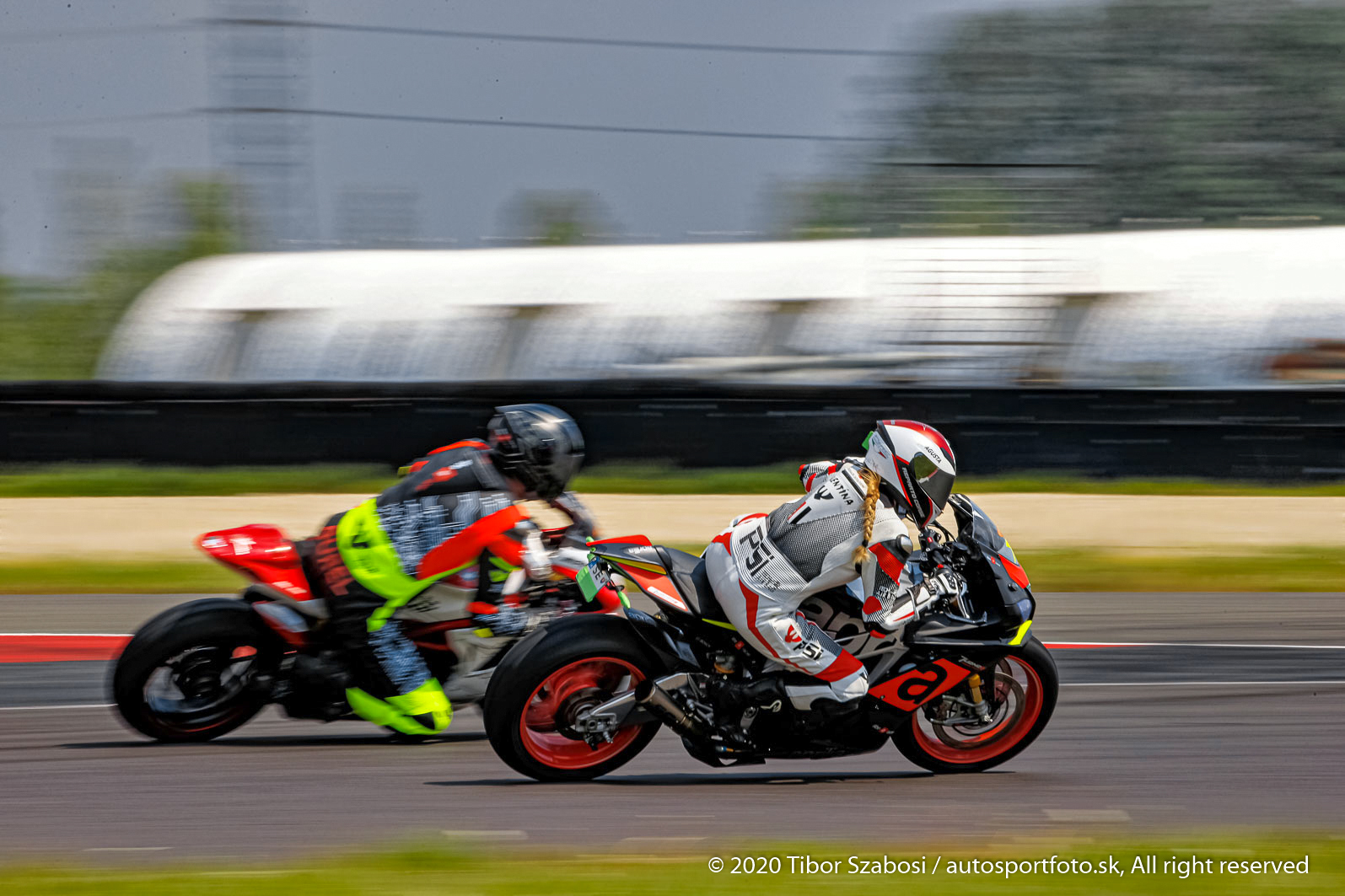 Program set for driving during evening, half-day or even all-day free rides. The content of the course is 1 hour theory, 3x 20 min. driving, breaks and driving analysis.
Program
15 min. registration
60 min. theoretical preparation

getting to know customers
safety training, circuit rules, rider equipment
characteristics of individual motorcycles and the ideal track individually set for each participant
tires
driving style - braking technique, ramps, passes and exits
work with a view, work with the body, correct sitting on a motorcycle
crisis situation
20 min. Riding on a racing circuit - part I.
10 min. Short break, instructor advice for the next ride
20 min. Riding on a racing circuit - part II.
20 min. Break, analysis of rides and recommendation of an instructor for the next ride
20 min. Riding on a racing circuit - part III.
30 min. Evaluation of rides, final video analysis of riders and recommendation of an instructor for the future
Driving school MOTO 1
Do you want to ride on the circuit but have never ridden it before or do you lack the necessary confidence? Riding on a circuit has its laws and you have to learn them, so you can fully use the potential od your motocycle. During our course we will show you your options for a fast but safe ride. Sitting and shifting the center of gravity, working with a view, choosing the ideal track, solving a crisis situation, overtaking maneuvers - this is just a short calculation of what we will solve together. So don't hesitate, join us and start enjoying speed and circuit to the fullest.
PRICE 150€ with VAT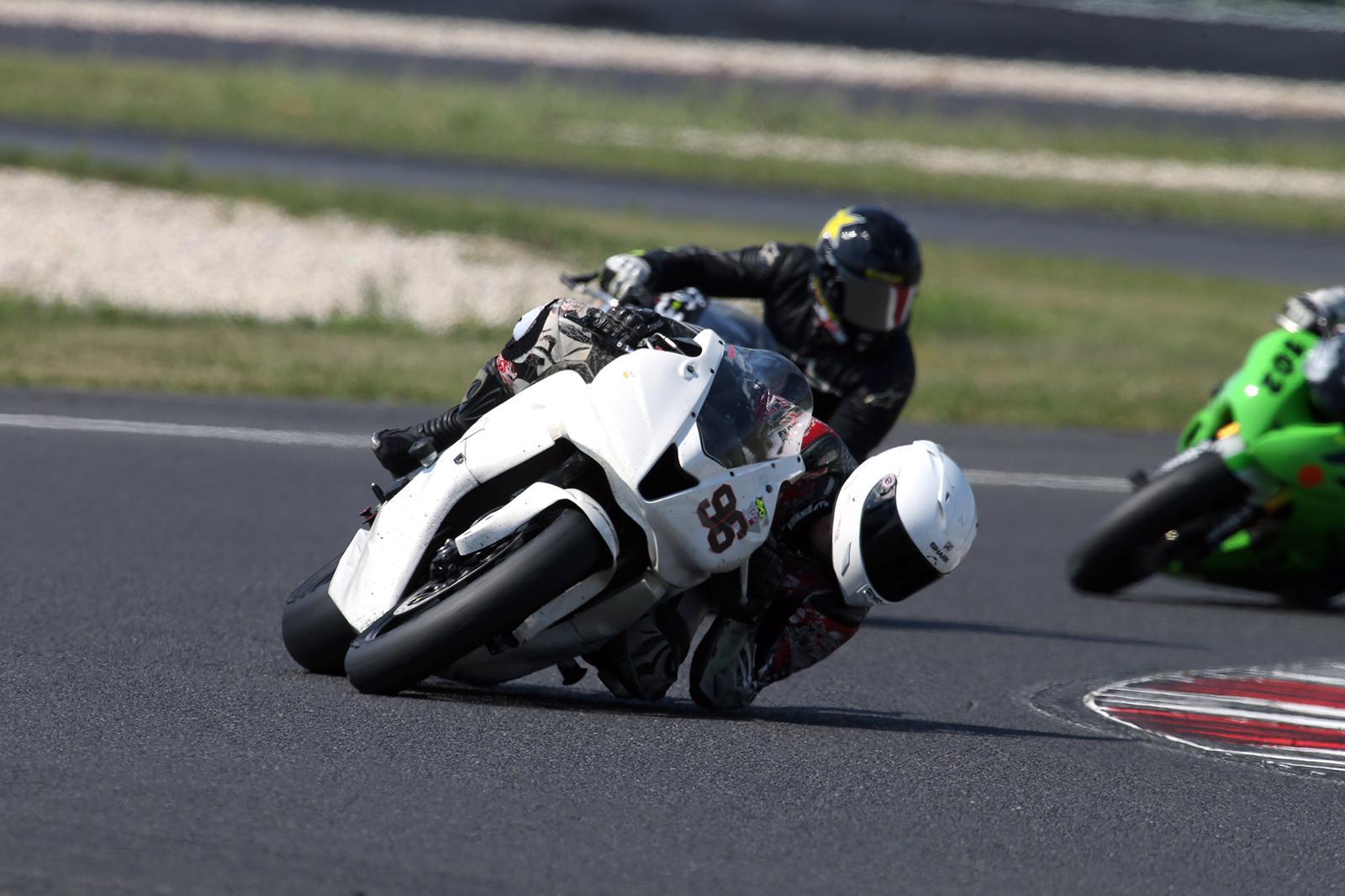 Driving school MOTO 2
If you have been riding on a circuit for some time, you have ideally completed our basic circuit school course (it is not a necessary condition but we recommend it), you want to improve or get to know your new machine, this course is just for you. We expect that you already have some experience on the circuit, so we will focus on refining the technique of your ride. We will analyze your ride, correct any bad habits and show you how to improve and speed up your times. Whether you use your knee in turns or not, we will definitely move your limit to a new level and you will be safer and faster with each round. Then it will be up to you how far you want to go. Individual approach to each participant will be provided by professional instructors, with whom the ride on the circuit will get a completely new dimension and enjoyment.
PRICE 250€ with VAT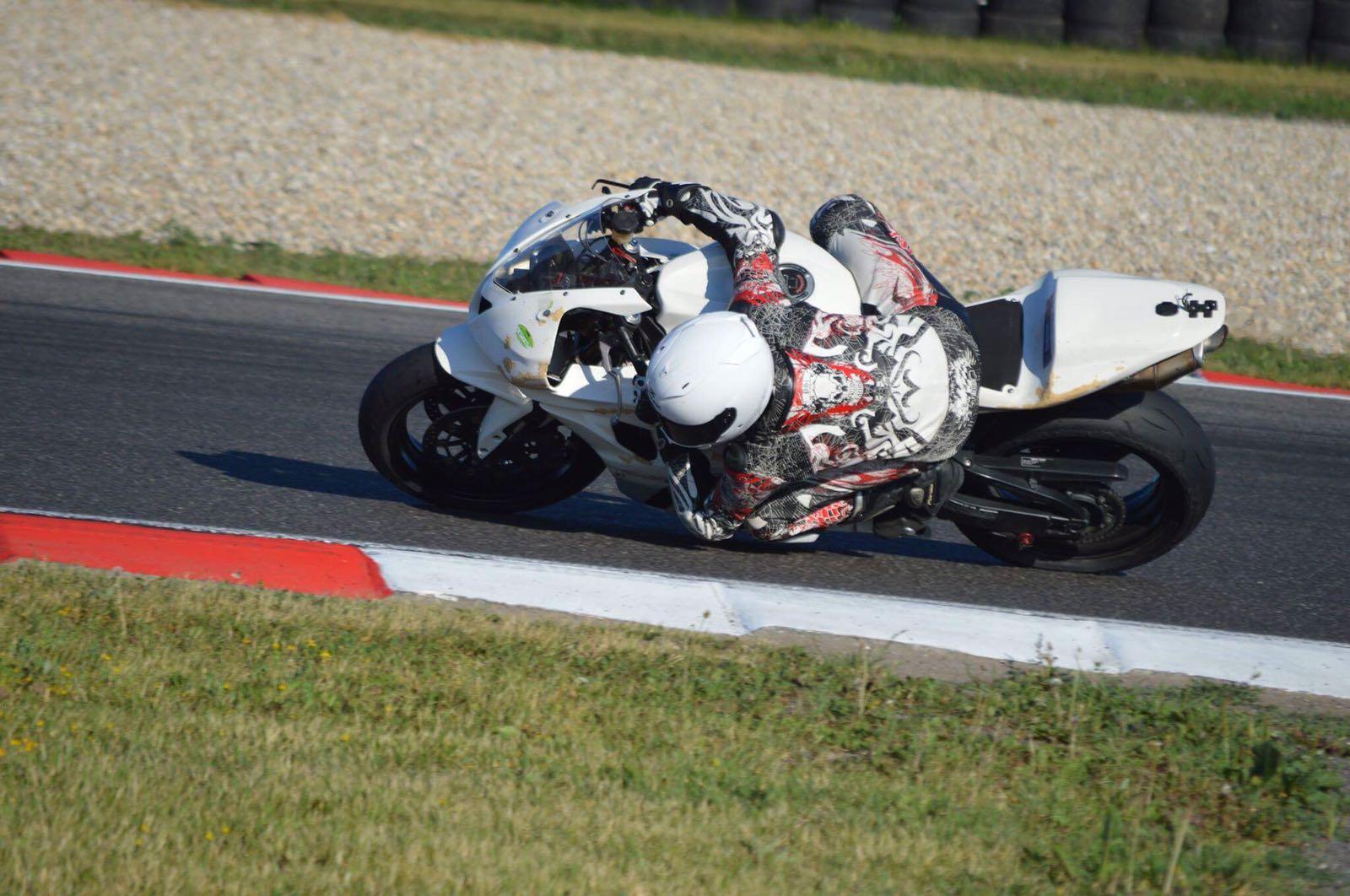 Circuit motocycle school - individual training
If you want to get the most out of you in the shortest possible time, individual circuit motorcycle training is right for you. You can choose the time and day of the ride (as part of track days for the public), a professional instructor will focus only on you during the day. We will adjust the stated range and driving program according to your skills, you will receive feedback and evaluation immediately. Together we will find your limits and the limits of your motorcycle, which we will take to a new level.

PRICE 350€ with VAT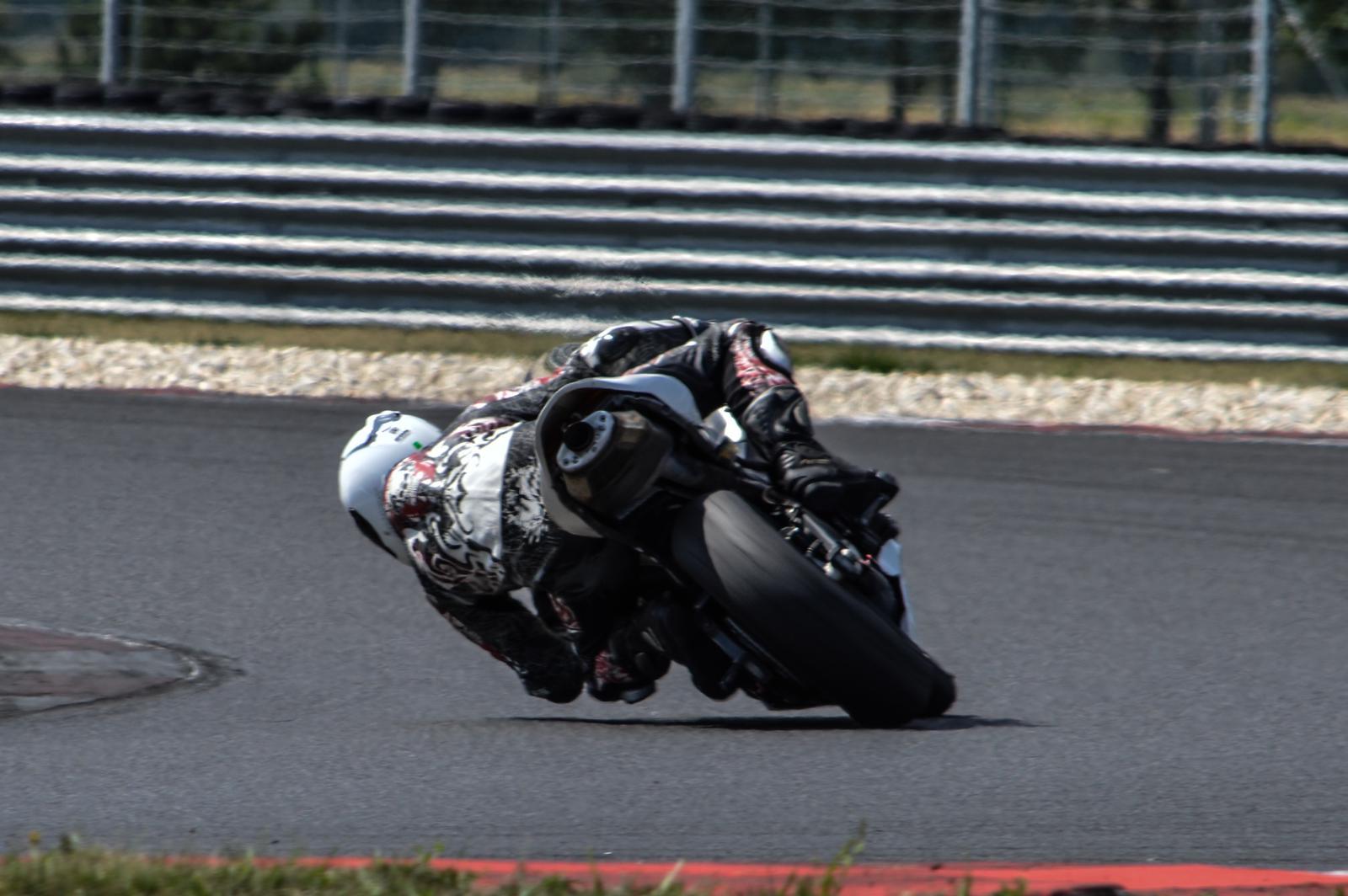 Choose your training
Contact