SLOVAK KARTING CENTER
The Slovak Karting Center was established under the aegis of The Slovak Motorsport Associaton (SAMŠ). It is a top class facility with CIK FIA license which opens the possibilities for organising national and international racing events. The outdoor track is 1,172-metres long and offers 5 more configurations. The Center has its own paddock, a two-storey race control building, a bar with viewing terraces, administrative offices and classrooms, timekeeping and other technical rooms. Go-karts are the stepping stones for future race car drivers and in partnership with SAMŠ this Center aims to become their background.
WAYS OF USE FOR THE SLOVAK KARTING CENTER:
Organising club racing, national and international racing events for various motorsport categories
Go-kart rental and events for general public
Track days for various racing categories
Circuit rental for specialised groups or organisations
Schooling of children and youth as part of the karting academy
Technical workshops, lectures and camps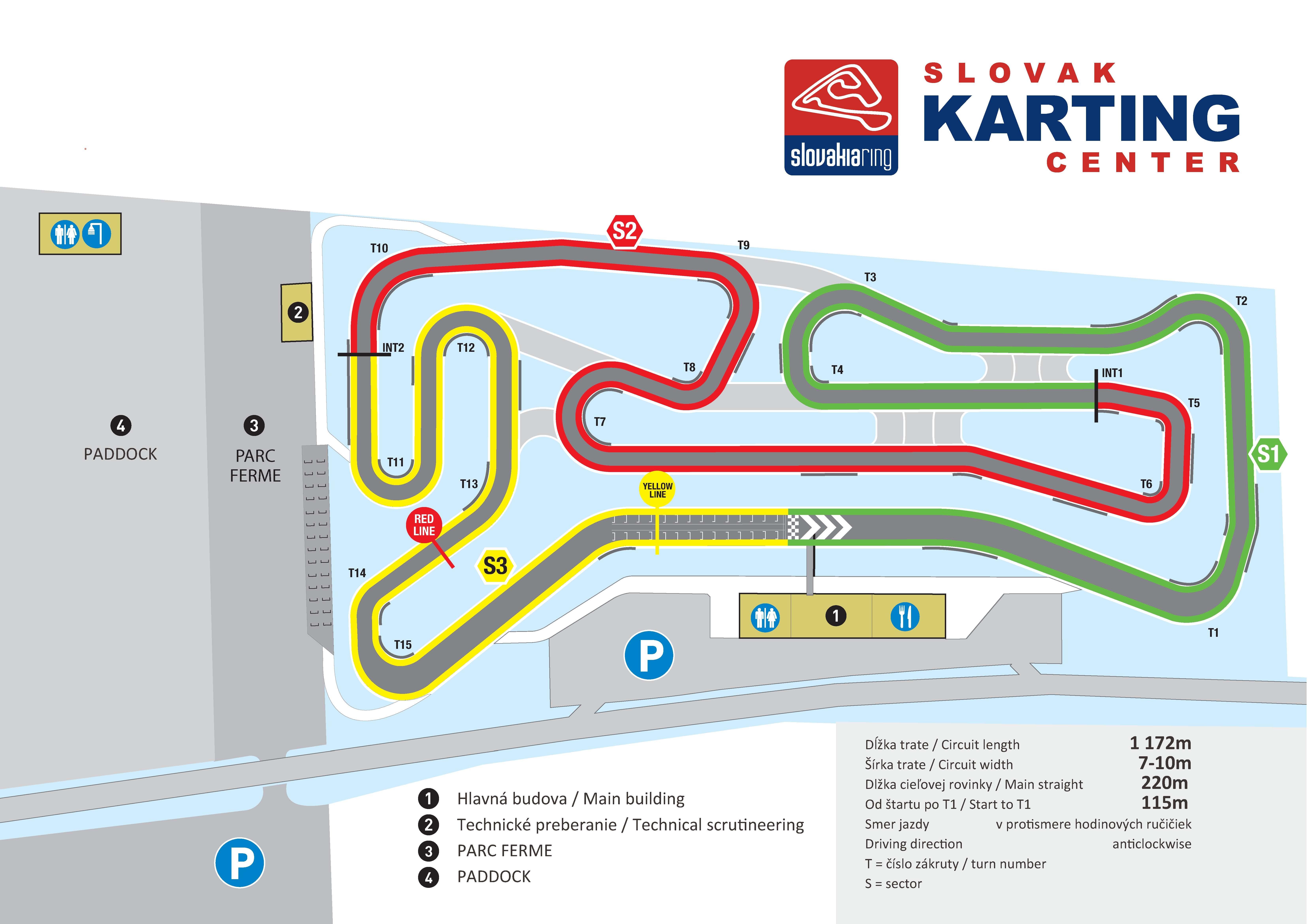 TECHNICAL DATA AND CENTER ACCESSORIES:
Track length: 1,172m
Track width 7m, or 10m on start/finish line
Anticlockwise driving
5 various track configurations
2 parallel racing tracks (small circuits)
Floodlights for night racing
Professional camera and registration system plus timekeeping
Bar with a capacity of 100 persons and access to the panoramic terraces
A fully equipped education center with a capacity of 60 people
Media centre
Medical centre
Technical building
KARTING TRACK RECORDS (Track conf. 1)
Category – fastest lap
Record holder
Time
Baby 50
Oldrich Kaplanek
1:09.172
Baby 60
Alex Molota
59.898
Mini 60
Jakub Kamenik
58.178
Rotax Micro Max
Zdenek Babiček
58.526
Rotax Mini Max
Maxim Peter Kis
56.842
Rotax Junior Max
Matej Konik
53.824
Rotax Max
Tereza Babickova
52.486
DD2
Eliska Babickova
52.229
Track licencies
Adress and billing info
Adresa
SLOVAK KARTING CENTER
930 02 Orechová Potôň

Billing info
SLOVAKIA RING AGENCY, s.r.o.
Vajnorská 8/A, 831 04 Bratislava
IČO: 44 407 793
IČ DPH: SK2022690934
DIČ: 2022690934

Všeobecná úverová banka, a. s.
VUB IBAN: SK87 0200 0000 0036 8607 3653
Need help?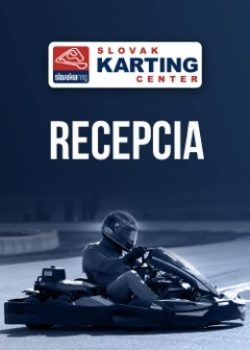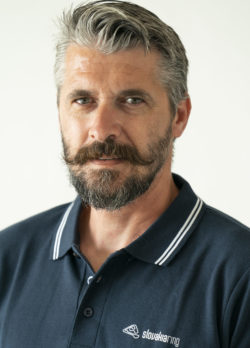 Simon KRASŇANSKÝ
Karting Manager
First laps
Gallery