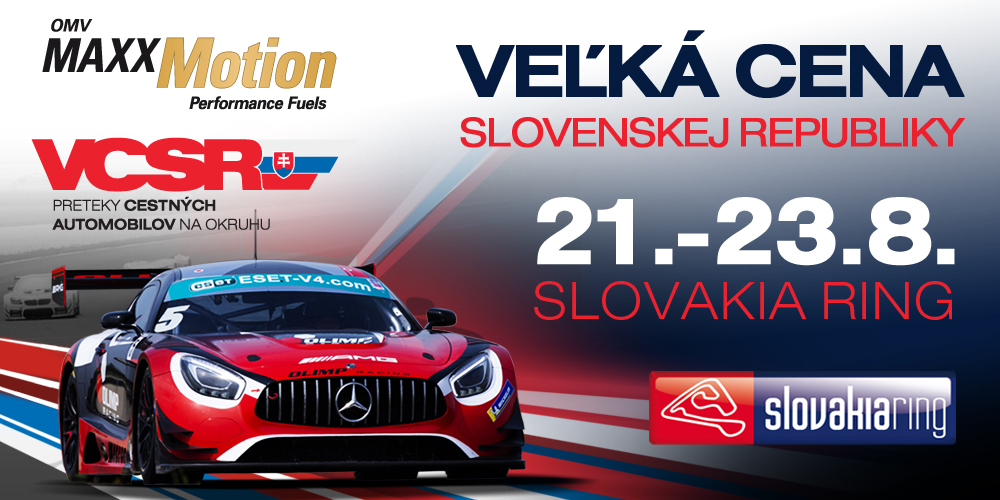 OMV MaxxMotion Grand Prix of Slovakia has over 40 years of tradition, with the last 11 consecutive races taking place here at SLOVAKIA RING. There will be again numerous categories ranging from touring cars to the powerful and beautiful GT3, the Formula and Prototype Divisions. Three unforgettable racing days, with a full morning to evening program. Every year thousands of fans are attracted by the best cars and drivers of Slovakia, plus neighbouring countries. In addition to on-track action, there will be a lot of fun activities around the whole circuit area and for the whole families.
Tickets
Grand stand
Weekend ticket
Saturday
Sunday
Media
Register your profile (if you don't already have one) in order to apply for media accreditations. After registering you will find here link for application. We will inform you about the state of your request by email, latest one week prior to the event.

Media centrum - HOTEL RING
Friday: 8:00-19:00
Satrurday: 7:30-21:00
Sunaday: 7:30-20:00
Accreditation deadline 18.8.2020. After deadline, information about the approval of accreditations will be sent.
Accreditation
Friday: 8:00 -12:00
Satrurday: 7:30 -14:00
Sunaday: 7:30-12:00
Drivers information
Event partners