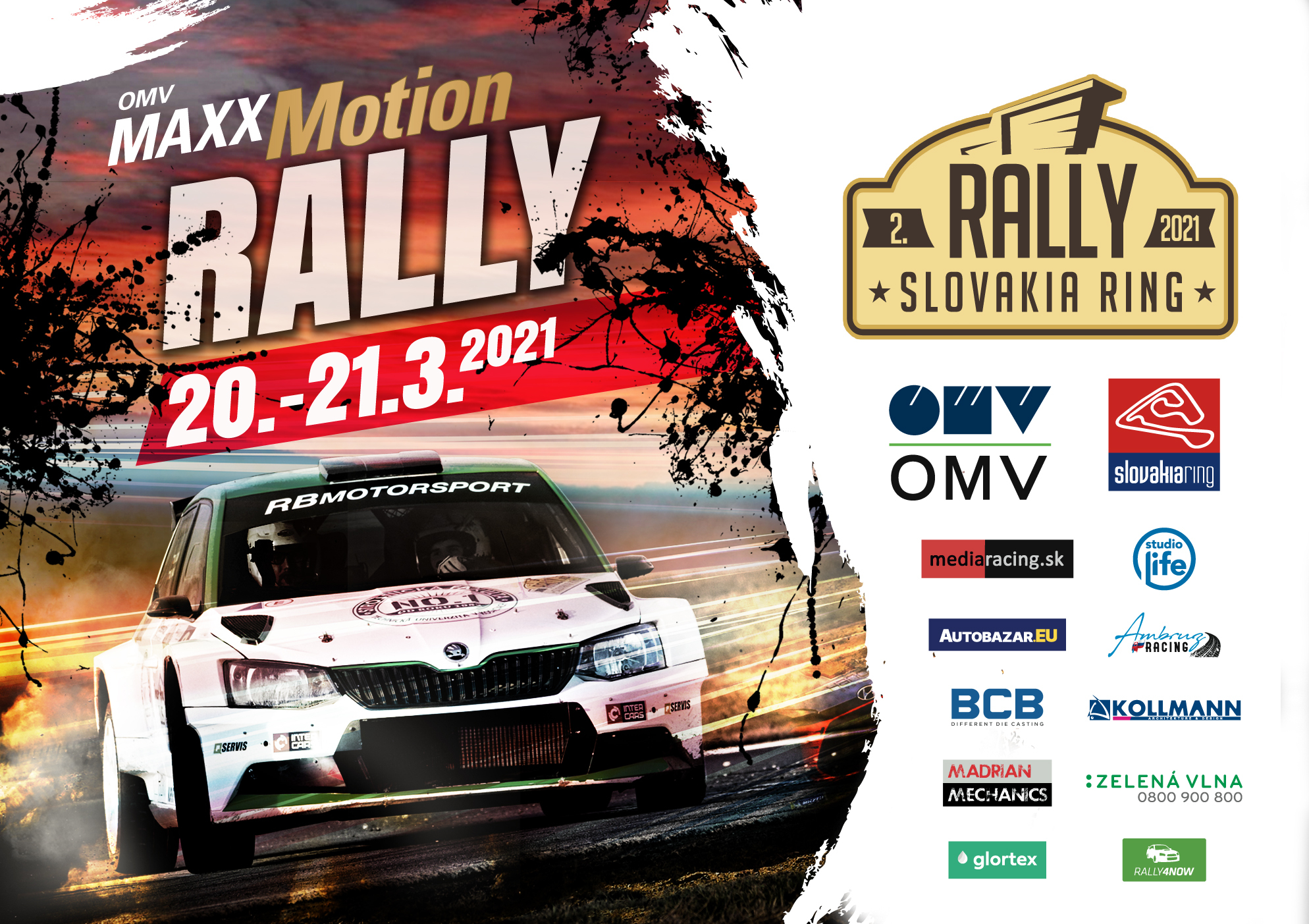 Slovak Rally Championship
20-21 March 2021
The 2021 Slovak Rally Championship starts here. The combination of service roads with the race track will once again provide a number of kilometers of special stages.
Drivers info
Food and beverages
During the event the RING Restaurant will provide food and beverages on site, bellow you can find the complet menu of it. Besides these meal, you can order meals from the menu to an exact time – use the web online system at https://gastro.medano.sk/sk to place your order.
Media
The media are allowed to enter the complex only during Saturday and Sunday (March 20-21, 2021). To participate in the event, fill up the online accreditation form - after its approval, you will receive instructions for entry and movement in the area. The numbers are limited and we reserve the exclusive right to confirm / decline accreditation. To enter the complex you need a confirmation of a negative test for Covid-19 which is not older than 12 hours. The Covid-19 test center will not be on site this time, we also accept confirmations from the previous day.
THE EVENT IS UNAVAILABLE FOR PUBLIC. ENTRY IS ONLY PERMITTED FOR REGISTERED PARTICIPANTS WITH A NEGATIVE TEST FOR COVID-19.