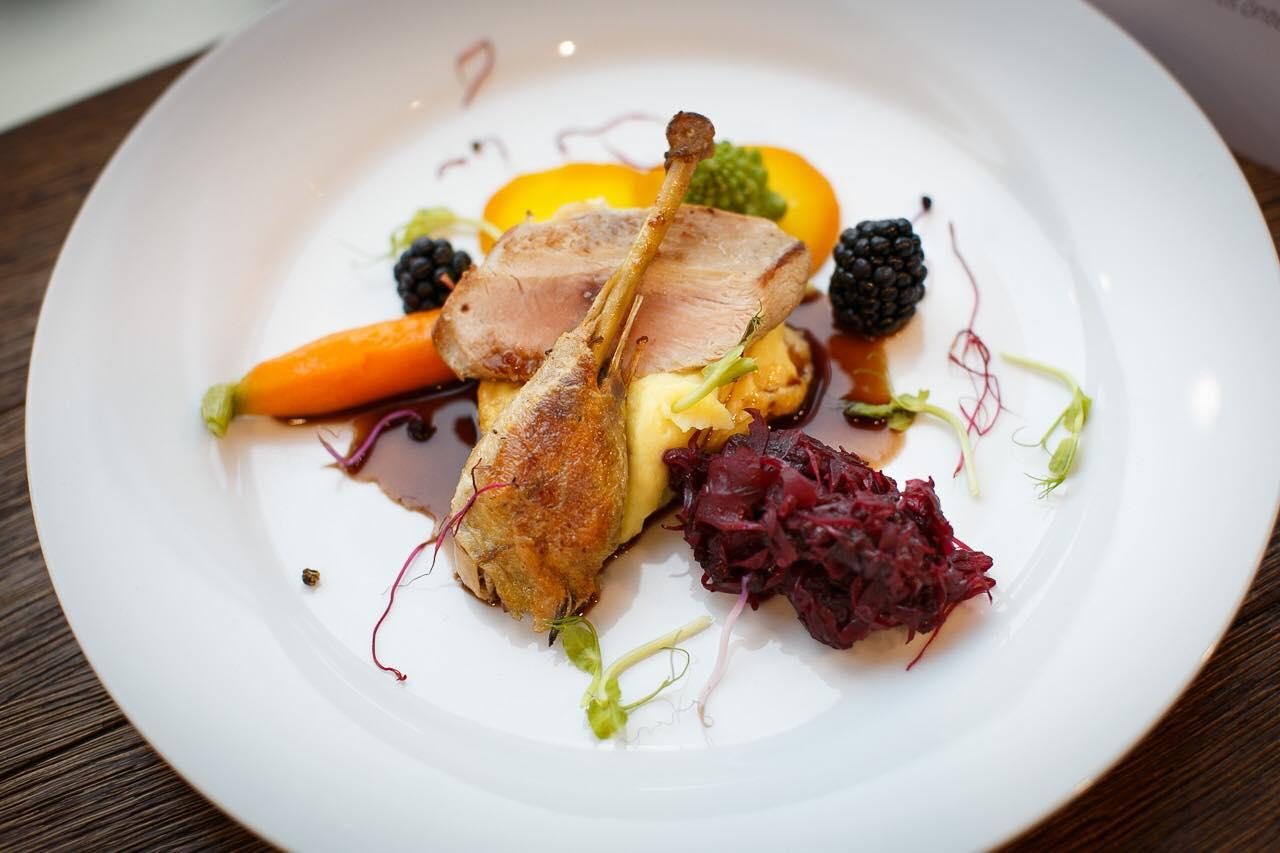 Hotel Ring is not lagging behind the trends of world gastronomy. Our chef Janák "Szabi" Szabolcs has built his culinary art on the foundations of local culture, products and recipes of our ancestors, delivered with modern methods.
For food to be tasty and nutritional, it needs the right "dressing": fresh ingredients, good cuisine, and last but not least - a chef cooking with his head, heart and soul. For whom work is a pleasure. Our chef Janák Szabolcs (aka "Szabi") is the embodiment of these qualities.
The heat of the kitchen has attracted him since age 11. He studied gastronomy in England. In the city of Yorkshire he later spent 12 years in prestigious restaurants. First, he strengthened the team at the Olive Tree restaurant, which carried a Michelin star. Later he docked in the Moor Vaults pub, where his cooking revolved around local ingredients and house production of sausages, jams and other delicacies. He likes challenges and pushes the boundaries of cooking, based around local micro-region. He won the first prize in the regional competition "The most delicious meal of the Zitny ostrov region", as well as international prizes. He surprised everyone with a delicious pheasant on wine, prepared with local produce. He leads his team with humour, personal experience and passion for gastronomy. When the guests leave smiling, satisfied and looking forward to the next visit - this is what matters the most...
Contact me