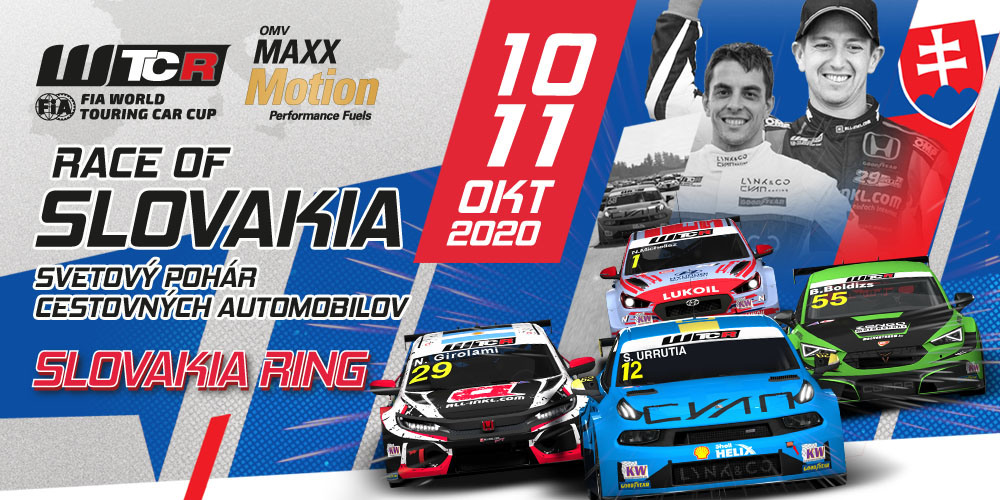 The top spectator event of the eleventh season of the SLOVAKIA RING circuit - OMV MaxxMotion The World Touring Car Cup is being moved from the originally planned date of June 5-6 to the October weekend of 10-11.
As every year, the race will be broadcast live on the TV station EUROSPORT, ticket sales and access to the public are suspended and will depend on current developments and regulations of the Slovak government in connection with the restriction of the spread of Covid-19. We will inform you about current developments!
Media
The deadline for accreditations is 4.10.2020. The number of journalists is strictly limited by promoter, we sent out notifications on October 7, 2020.