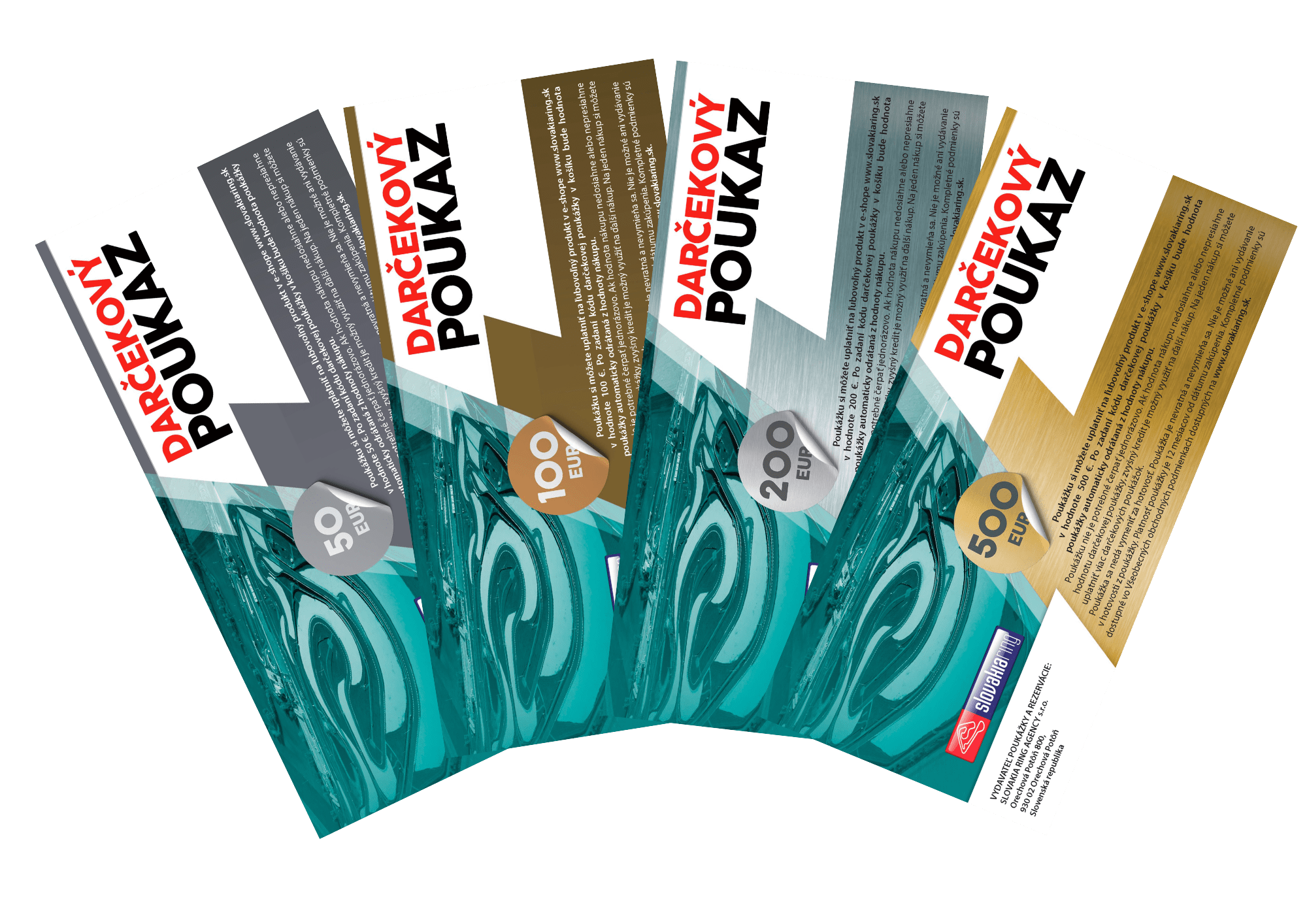 Can't decide which of our products would be the most suitable for your closest ones, friends or business partners?
Then choose one of our universal gift vouchers and leave the decision to them. A gift voucher is an ideal gift throughout the year, it is valid for 12 months from the date of purchase. You can choose from six types worth €50, €100, €200 and €500. You can also combine them at will. After payment, you will receive the voucher directly in the specified email in pdf format, you can forward it or print it and give it as a gift.
The voucher can only be used for online purchases and for all products offered in our e-shop at www.slovakiaring.sk. Vouchers do not need to be used once. If the value of the purchase does not reach or exceed the value of the gift voucher, the remaining credit can be used for another purchase. For one purchase multiple gift vouchers can be used. If the value of the purchase exceeds the value of the vouchers, only the difference will be paid.
If you are interested, we can generate a voucher for you in any other value, just send us such a request to marketing@slovakiaring.sk.