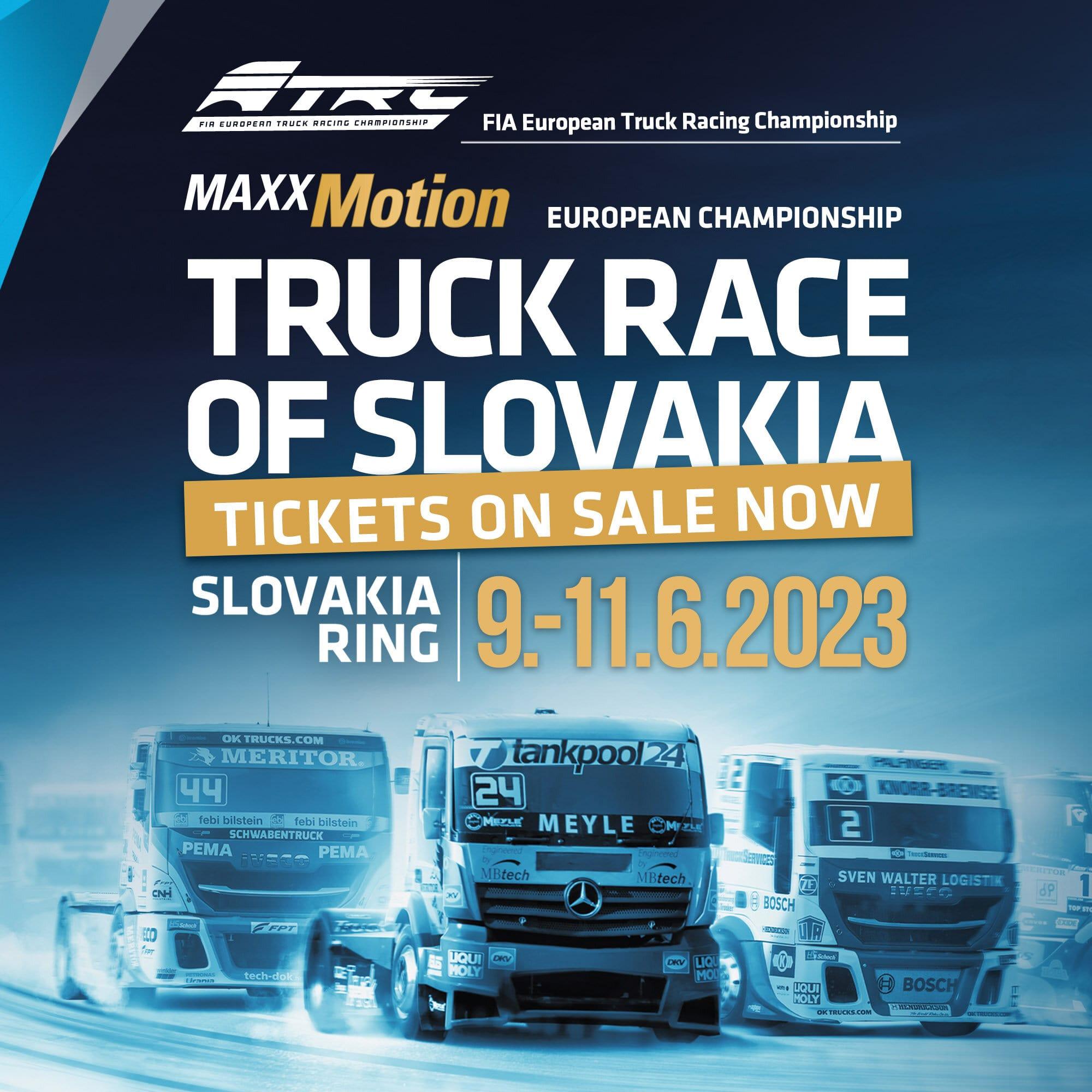 We have witnessed the OMV MaxxMotion European Truck Racing Championship (FIA ETRC) several times here. They may be over five-ton monsters with huge horse power, limited to 160 kmh top speed (100 mph), but the fights are always tough and exciting. Huge trucks are raced by their drivers just like compact race cars! The famous series attracts audiences everywhere in Europe and beyond.
Parking
Parking at P3 parking lot is for every visitor for free.
VIP guests can park their cars at P2 located close to Grandstand B.
Parking space for media is reserved in front of Hotel Ring.
To move from the P3 parking lot to the circuit you can also use free shuttle service, available from 10 a.m. to 6 p.m.
Can´t find your way around? Try our aerial tour: https://360.slovakiaring.sk/

Shuttle Bus
To move between attractions and car parks, you can take the free shuttle bus. It is provided by a new ecological electric bus of the Slovak company called Mobility Innovation and Production. There are three stops - MALKIA PARK/Parking lot P3 - SLOVAKIA RING - MILITARY MUSEUM.
The bus runs every 20 minutes from 10 a.m. to 6 p.m., just wave and get on.

Food and Beverage
You can find food and drinks at the RING restaurant in front of the entrance to the paddock. There is also a bistro in the Karting Center and food booths near the stands.


Media
Online accreditation is required for the participation of journalists and photographers in the event. A notification of granting or rejection will be sent no later than a week before the event (along with accreditation deadline). Approved accreditations will be available at the reception of the Safe Driving Center (RING Hotel building).

Contact for media
Tickets