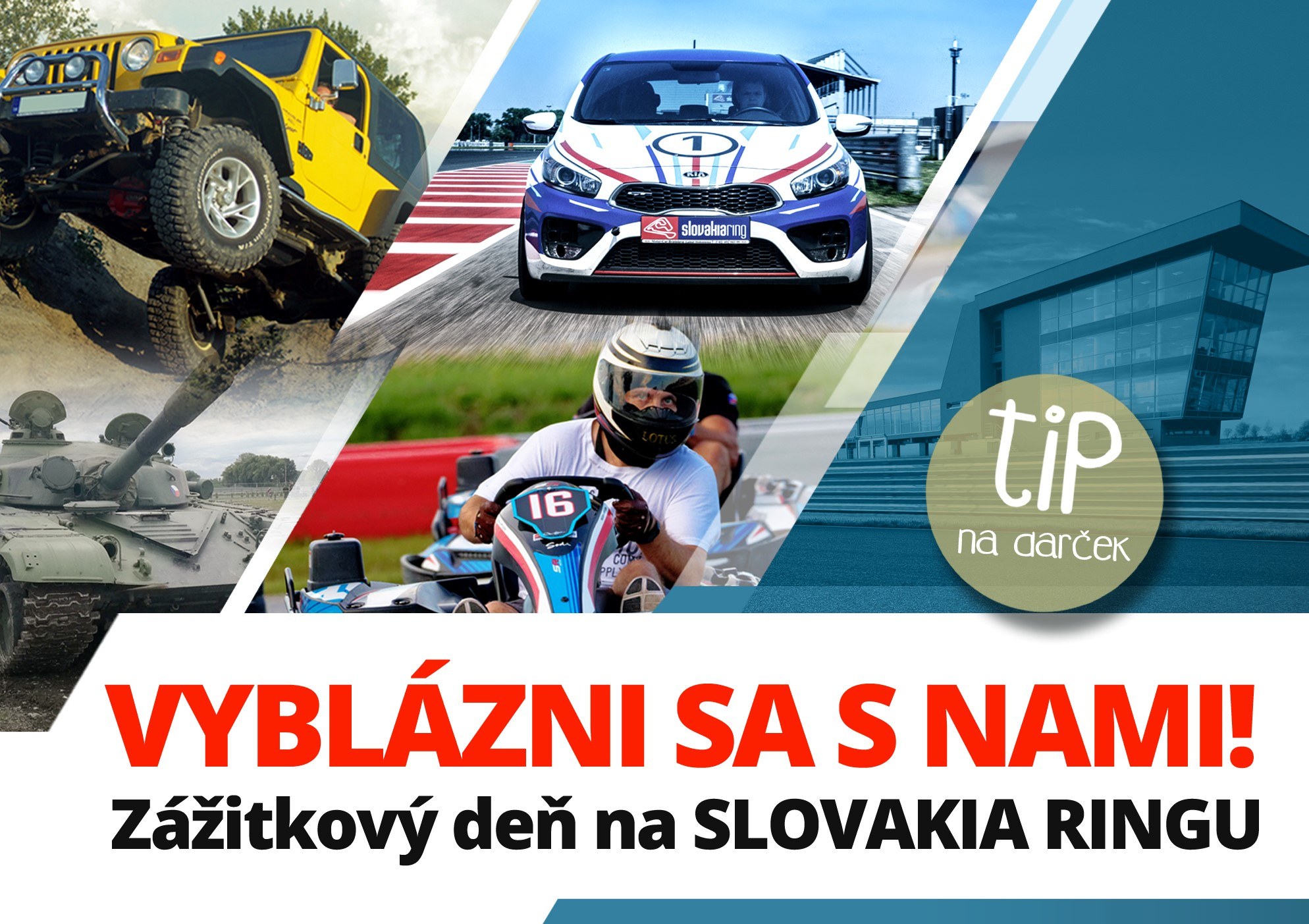 YOUR CRAZIEST DAY EVER IS HERE!
This will be your best active day spent with us. We have combined the best adrenaline actions for you. Do you dare what it takes?
OFF-ROAD

Your day will start with the "easy" part - in off-road vehicles. The well-equipped off-road area offers more than 20 obstacles of various kinds, which you will overcome in the company of an experienced instructor. Driving on two different off-road cars you will challenge steep up and down hills, side slopes, mud and sand drivethroghs and many others. You won't believe what an off-road car is capable of. Don't forget to wear solid closed shoes!

MILITARY MUSEUM + RIDE ON OT64

After off-road rides, you will "cool down" in our Military Museum, which is located next door. During the guided tour you will see more than 60 exhibits of the equipment of the Czechoslovak People's Army, including tanks, armored personnel carriers, cannons, howitzers, helicopters and even jet fighter. You can also take a ride on an armored personnel carrier OT64 (extra fee applies).

RACE TRACK

The highlight of the day is here - enjoy the top speed on our world-class racing circuit in one of our sport cars (KIA CEED GT, 204hp) under the supervision of an instructor. Our cars have undergone special modifications for circuit driving - reinforced brakes, safety cage, lightweight interior, semi-slick tyres, four-point safety belts, race-tuned engine performance - all set for maximum funt of fast but yet safe driving on the race track. First, you join the mandatory safety briefing, then in a small group you roll out on an almost 6 km long circuit following our instructor in safety car. After the ride, you may enjoy a delicious lunch of your choice.

GO-KARTS

Your afternoon program continues on our new go-kart track - the longest and most modern and challenging in Slovakia. You will drive the most powerfull go-karts available to the public - with a power output of 13hp you may reach a speed of over 70 km/h on a straight line. Two 10 minutes sessions will perfectly test your driving skills and endurance. You can buy additional rides on the spot.
SCHEDULE

09: 45h - 10: 00h arrival, registration of participants
10: 00h - 11: 30h off-road driving + tour of the Military Museum + OT64 ride
11: 30h - 12: 30h lunch
12: 30h - 12: 55h safety brieifing for race track driving
13: 00h - 14: 00h race track rides
14: 00h - 14: 45h go-kart rides
14: 45h - 15: 00h evaluation / discussion / end of the day

YOUR ACCOMPANY

This day is intended mainly for you, but if someone accompanies you, they have the following options:
Off-road rides - for an additional 10 € you can take aboard with you one extra person older than 12 years, the price also includes a tour of the Military Museum. You can buy a ride on OT64 on the spot for yourselves as well as for you accompany.
Racing circuit - your followers have access only to the paddock and the main grandstand from where they can observe your ride.
You can choose lunch according to the lunch menu for everyone (extra fee applies).
Go-karts - extra go-kart rides can be bought on site but your accompany can ride with you only when there are free go-karts available during your pre-booked driving session.
TERMS AND RECOMMENDATIONS
As you will be driving all day with us, you must be over 18 years of age and have a valid Group B driving license.
We recommend closed sturdy shoes, depending on the weather and windproof jacket or sweatshirt.
Lunch is included, you can find other snacks or beverages in our restaurant or in vending machines.
A cash deposit of 400€ for the circuit ride applies on site.
HOW DO I GET OR BUY ALL OF THIS?

You can get or donate this "CRAZY DAY" by purchasing a gift voucher on our website. The voucher is valid for one year, you can choose the date in our web calendar where you also must register online.

Contact